Our restaurants
At Gothia Towers we have several popular restaurants and bars that offers everything from take away to gourmet dinners.
Heaven 23
Modern cuisine based on seasonal produce. Sweeping views over Gothenburg and home to our legandary  King Size shrimp sandwich.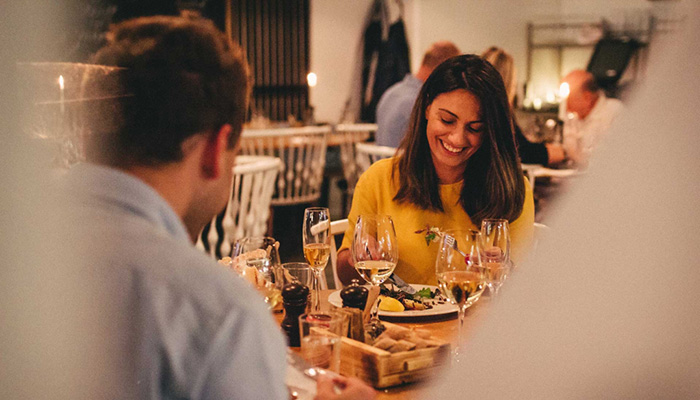 West Coast
A modern bistro in the heart of Gothia Towers hotel lobby. Classics from land and sea.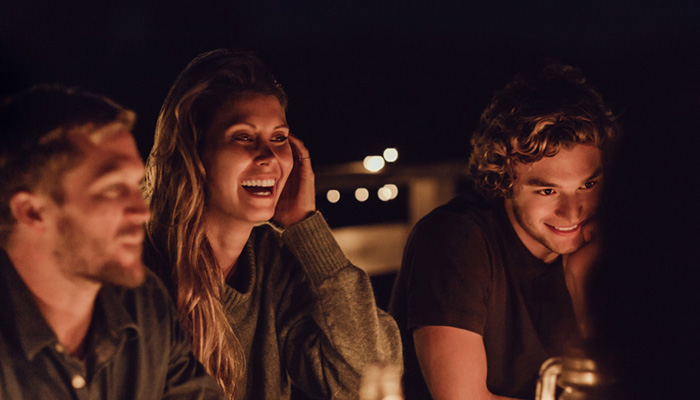 Corner
Corner – a new restaurant at the corner of Korsvägen. The inspiration is drawn from the central neighbourhoods of New York, where southern European flavours meet the hustle and bustle of North America. Here you´ll find good food, shuffleboard, darts and sports on TV.
Read more Book table
Upper House Bar
A relaxed atmosphere and unbeatable views. The bars offers a large selection of cocktails, Champagne, wine and local beers. Here you also find selected cheeses and cold cuts.
No table reservations.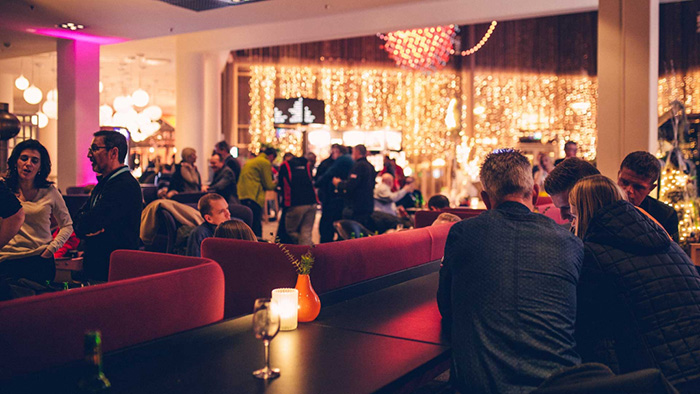 Twentyfourseven
Gothenburg's best shrimp sandwich, main dishes, salads, fresh juices and good coffee. Or a glass of wine or beer at the bar. Order in take away.
No table reservations.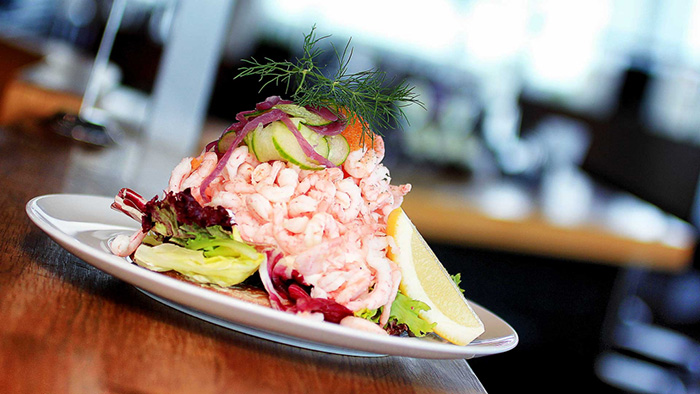 King Size shrimp sandwish
Our classic, the King Size Shrimp Sandwich, is possibly the most celebrated shrimp sandwich in the country. You can enjoy a King Size at our restaurants or at the fair.
Inside the fair, we have several restaurants and cafes. Here we offer everything from coffee and buns, to pizzas and burgers. And of course, you will also find our legendary shrimp sandwich, King Size.
Welcome!