For Oracle, our customers' challenges take top priority.
"We want to be a long-term partner, and we have the most complete offering for handling flows from start to finish," says Dr. Roger Lindau, logistics expert and senior advisor at Oracle Sweden.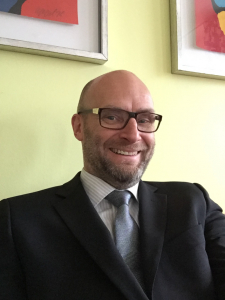 Oracle, one of the world's largest IT companies, exhibited for the first time at Logistics & Transport last year. This year they're back with the ambition of further strengthening their position as a globally leading logistics supplier. Oracle has invested strongly in logistics in recent years. The company has employed Roger Lindau, who holds a PhD in logistics from Chalmers University of Technology and has 30 years' experience in managerial positions in Swedish industry. Previous employers include Volvo Construction and ABB.
"I have real-life experience from different industries and understand the challenges customers face," says Roger, Senior Executive Advisor, Supply Chain Management at Oracle Sweden.
He says that up to now, Oracle has been fairly unknown to most customers as a logistics supplier, despite having the most complete offering for handling flows from start to finish.
"This is a threshold we need to cross. We have perhaps the strongest range of functionality and software for meeting all aspects of logistics."
He sees Logistics & Transport as an important forum for packaging and marketing the company's offering to customers:
"At the expo we'll show what we know, how we work, what we've achieved and what we want to do.
Above all, we want to talk to people about business challenges, understand their needs and offer complete solutions. We want to create customer value."
He emphasises the importance of building long-term partnerships.
"You can't just provide an instant cure to a problem. You have to follow up on the customer's progress and help prevent future problems that may arise."
Today there is strong focus on cloud services and digital analysis tools that help to cut costs, quickly get new solutions and products to market and create optimal conditions for fast logistics decisions.
"We're highly advanced in this area and can offer an almost seamless collaboration with customers, suppliers and partners.
But the most important thing for me, as logistics manager at a company, isn't where data comes from or where it's stored. Of course a disruption-free IT environment is essential, but what's most crucial of all is having a fast and accurate basis for making decisions."